Wedding party family and friends its important they arrive in comfort and on time.
When your planning your big day we are happy to help with your travel arrangements and can provide travel to and from the venues and often supply coaches for guests to get home safely after the fantastic day.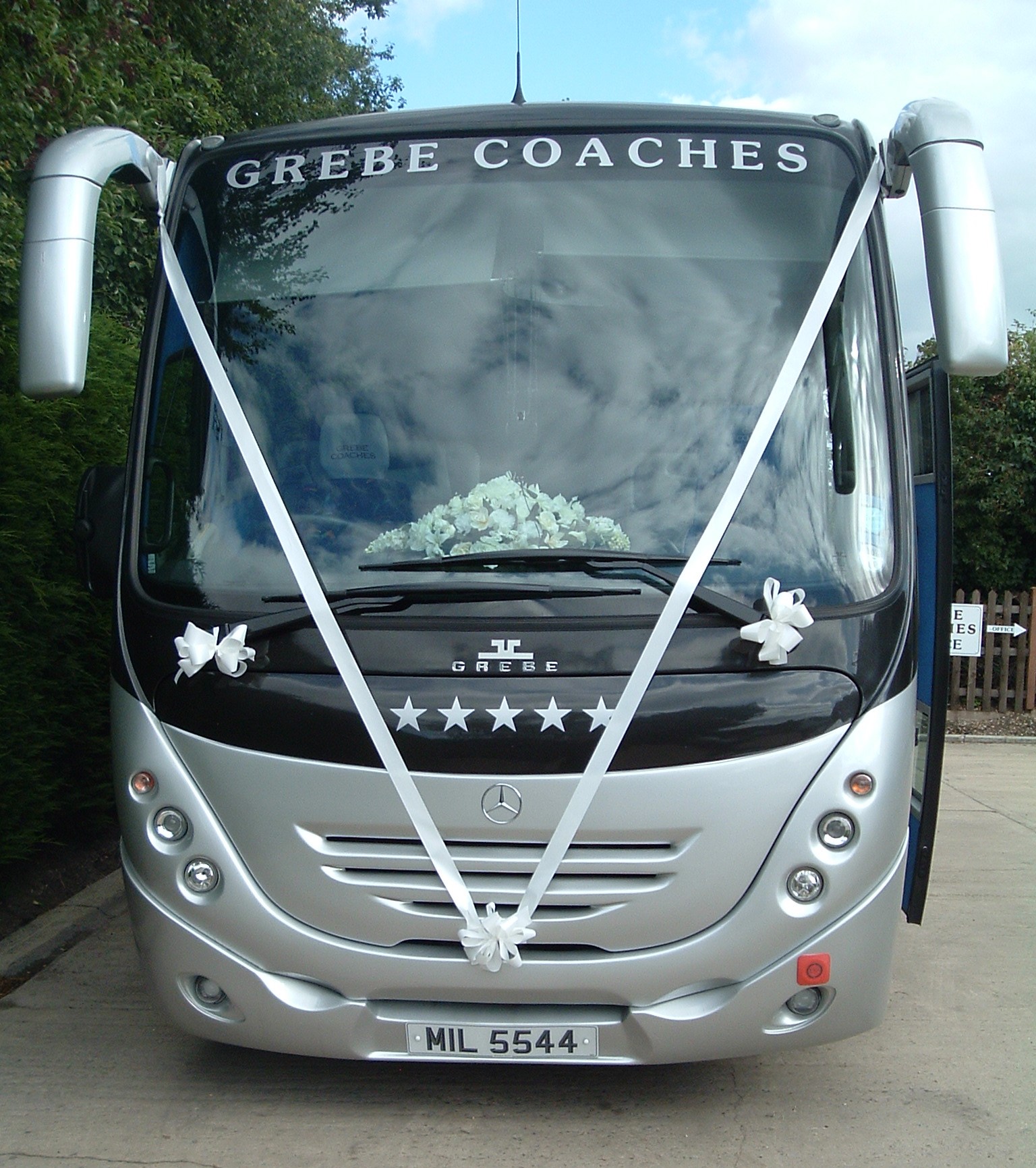 We also provide an airport transfer service allowing you to start and end your honeymoon in comfort and style.

We have a range of transport that is available for private hire to ensure the all important hen or stag parties run smoothly. (subject to T's & C's).

With 16 vehicles to choose from there is bound to be one for you.

High levels of appearance and customer service come as standard at Grebe Coaches, our staff will look the part on your big day, coach clealiness is a top priority so your coaches will arrive arrive spotless inside and out.
Phone 01502 677437 or email us now enquiries@grebecoaches.com for you competitive no-obligation quotation - happy to help.

One of our local wedding venues we work closely with is Henham Park, you can find out more information about them here - henhampark.com